Success Story – Aug – Ms. Pierce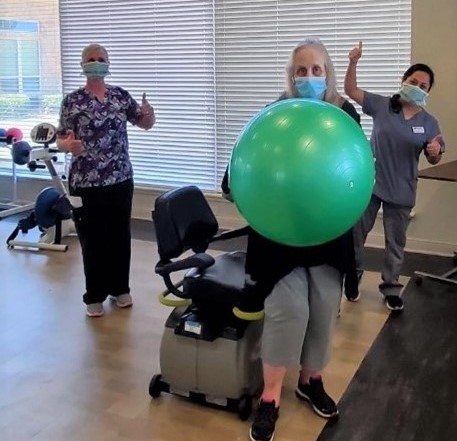 Ms. Pierce arrived at The Pavilion at Creekwood after a hospital stay leaving her unable complete her daily tasks or walk without assistance.  Prior to arriving, she lived home alone in a senior living facility on the second floor, was independent with all daily tasks and was walking without any assistive devices. 
Ms. Pierce worked diligently with her therapists and through this hard work and their support, she has returned home able to walk with a walker and able to complete her daily tasks independently. We are proud of you Ms. Pierce and wish you the best of luck!