The Pavilion at Creekwood is a skilled nursing facility located in Mansfield, Texas. Our professional staff and independent physicians and consultants at The Pavilion at Creekwood are committed to our residents and their families. We see ourselves as your partners as we strive for the very best individualized health care and rehabilitation for you or your loved one.
126-Bed Skilled Facility
24-Hour Skilled Nursing Care
Physical Medicine
Short-Term Physical Rehabilitation
Physical, Occupational, and Speech Therapy
Long-Term Healthcare
Hospice Care
Respite Care
Lab Services
Pharmacy
Registered Dietician
Bariatric Care
Dementia Care
PICC lines
Registered Dietician
Gastric tube care
NG tube care
TPN nutrition
Licensed nursing care
Diabetic program
Comprehensive wound care
Pulmonary management
Post-surgical stabilization
Respiratory therapy
Intravenous/enteral therapies
Restorative nursing care
Tracheostomy care
Podiatry, Dentist and Optometry Services
Skilled Nursing
The Pavilion at Creekwood, 24-hour skilled nursing care is provided by a team of nurses and nursing assistants. Our nursing staff includes Registered Nurses, Licensed Practical Nurses, and Certified Nursing Assistants. Our wound care nurses and restorative aides can help residents meet their highest level of functioning. Our case management team shares the same passion to help residents return to their community and/or achieve their highest level of functioning.
Amenities
Private and Semi-Private Accommodations
Restaurant-Style Dining
Salon and Barber Services
Housekeeping and maintenance
Flat Screen Television
Wi-Fi Internet
Beautifully Landscaped Grounds
Religious Service
Wound Care
The resident's interdisciplinary team supports and designs care plans that seek to heal our resident's wounds under the direction and guidance of an independent physician. Our licensed wound care nurses work seven days a week for residents requiring treatment for complex wounds, including but not limited to post-operative wound sites, diabetic, and decubitus wounds.
Rehabilitation Therapy
The Pavilion at Creekwood has the latest therapy equipment, and offers extensive therapies to meet virtually any rehabilitation need.
The equipment includes:
Exterior mobility garden
Activities of Daily Living kitchen
Activities of Daily Living bathroom
Activities of Daily Living Transition Suite
Therapy gym
Anti-gravity treadmill
We offer services required to help those in either short-term or long-term complex rehabilitation. Our qualified, licensed therapists provide comprehensive rehabilitative treatment in three primary disciplines which include physical, occupational, and speech therapy.
Short-term Rehabilitation
Our dedicated Short-Term Rehabilitation Program at The Pavilion at Creekwood consists of an interdisciplinary team that evaluates each resident's unique situation and works to create a cohesive and individualized plan for success. During treatments, our therapists will work to improve independence, strength, and confidence so our patients can transition to the least restrictive environment upon discharge with the goal of returning to their prior living environment.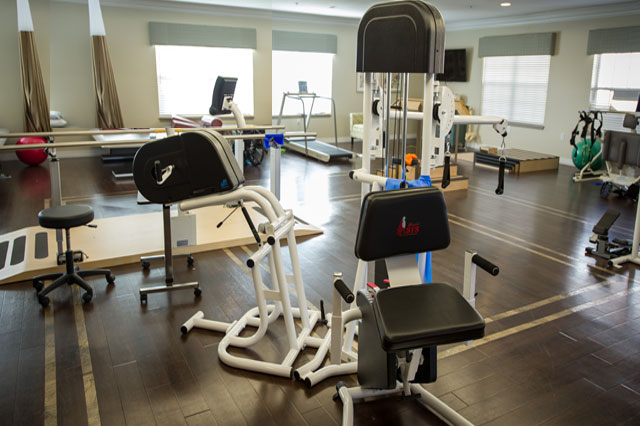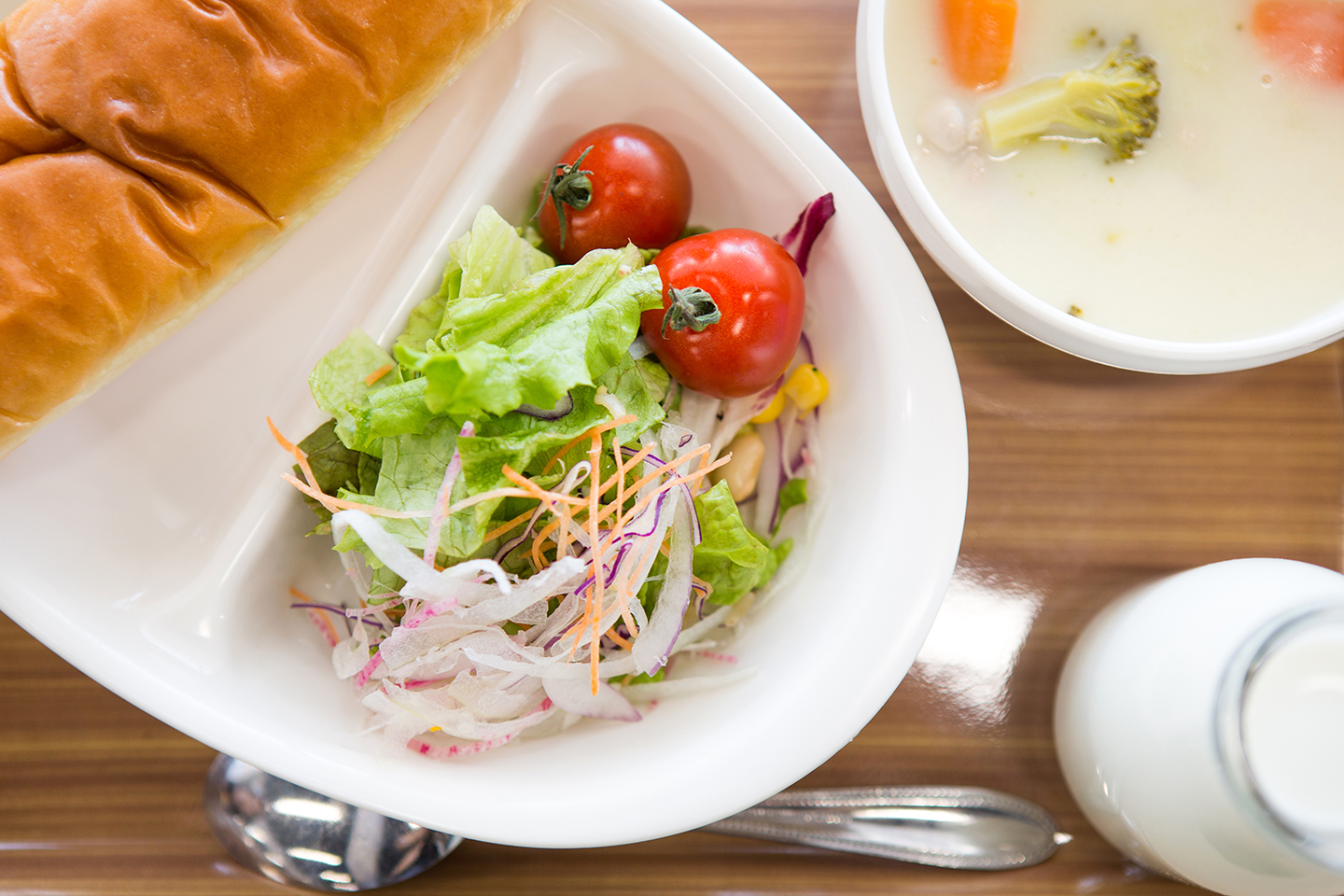 The Pavilion at Creekwood is very proud of the various recreational activities it offers for its residents. Each resident is individually assessed to provide a program of activities that addresses his or her physical, spiritual, emotional, recreational and social needs. Our certified Activity Director and volunteers encourage many levels of independence.
Our activity programs often include field trips into the community. Trips can include places such as restaurants, movies, malls, and community events. The activities department can also help provide personal shopping assistance and the facility provides transportation to and from the various destinations.
Religious and spiritual services are also available, and our activities staff will assist if a specific religious or spiritual need is requested.
Music, arts, crafts, games, religious services and outings are all part of our rehabilitation program constructed with our residents in mind. A monthly calendar of events, as well as reminders, is given to our residents so they are well informed about everything The Pavilion at Creekwood has to offer. Activities help bring members together socially and can improve their quality of life. These activities include:
Community Events
Shopping Trips
Bingo & Games
Culinary Demos
Birthday Parties
Pet Visits
The Pavilion at Creekwood's Dining menu follows a liberalized philosophy supported by the American Dietetic Association and the American Diabetes Association. Our Culinary Services Director will meet with you to discuss any specific food restrictions and/or a personal preferences.
We provide breakfast, lunch, dinner, and snacks to all of our residents. We encourage residents to dine in the beautiful and spacious dining areas to encourage socialization. However, if a resident prefers to eat in the comfort of their room, they are more than welcome to do so.
We pride ourselves in our ability to provide a person-centered approach to our resident's dining experience. Residents are served restaurant style and their individual selection is provided by our staff at meal time. All meals are prepared fresh daily and specifically created to suit all resident's individual needs, preferences, or modified texture diets.
Our staff is motivated to help each and every resident and family. From our trained nurses, to our culinary staff, administration and to our rehabilitation team, we strive to achieve excellence at The Pavilion at Creekwood. We care for the mental, emotional, and spiritual well-being of every resident at our community. We never lose sight of the professional outcomes that each patient comes to expect from our team.
All patients and residents have access to the following services:
Business Office (Financial Services)
Culinary and Dietary (Food Service)
Housekeeping/Laundry Service
Transportation (Doctor's appointments, activities, dialysis)
Admissions
Medical Records
Case Managers
Education Director
Social Services and discharge planning
Activities (Social and Spiritual)
Physical Therapy, Occupational Therapy, Speech Therapy
Medical Director
Consulting doctors in nephrology, mental health, podiatry, physiatrist, neurology, dentistry and many other medical community partners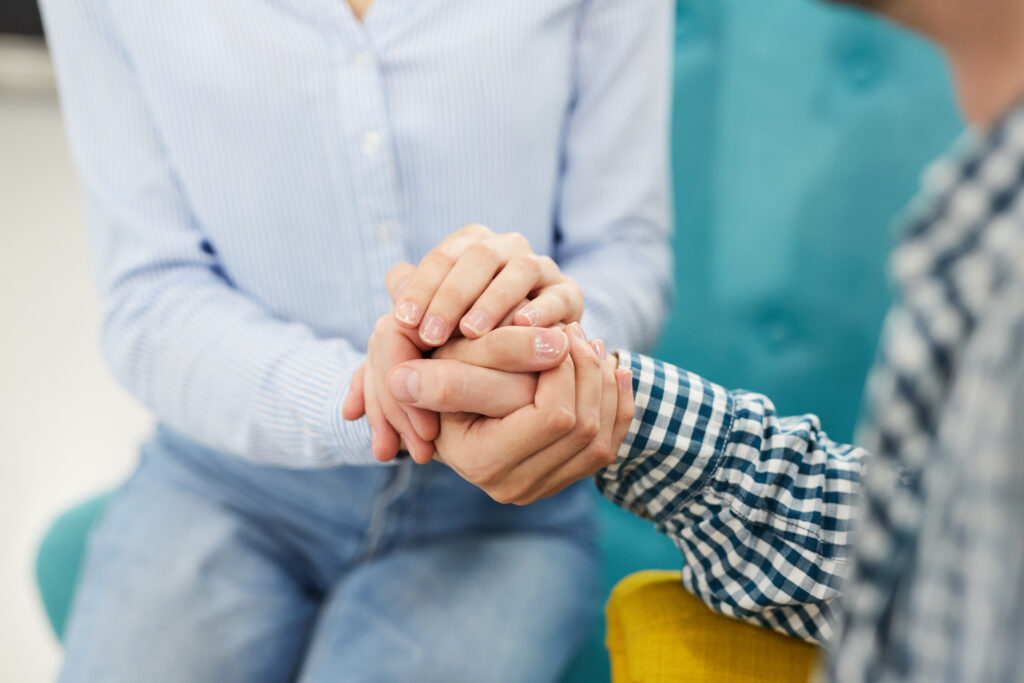 Let's Connect
Your loved one we consider our family. The staff at The Pavilion at Creekwood is dedicated to providing care, compassion, and support to each member in our community. We see ourselves as your partners as we strive for the very best individualized health care and rehabilitation for you or your loved one. Let's connect to schedule your tour and discuss care options.