The following testimonials are from verified residents and families whose lives have been touched by The Pavilion at Creekwood. Their heartfelt words are a reflection of our commitment to providing residents with a warm and nurturing environment that fosters respect, trust, reassurance and healing.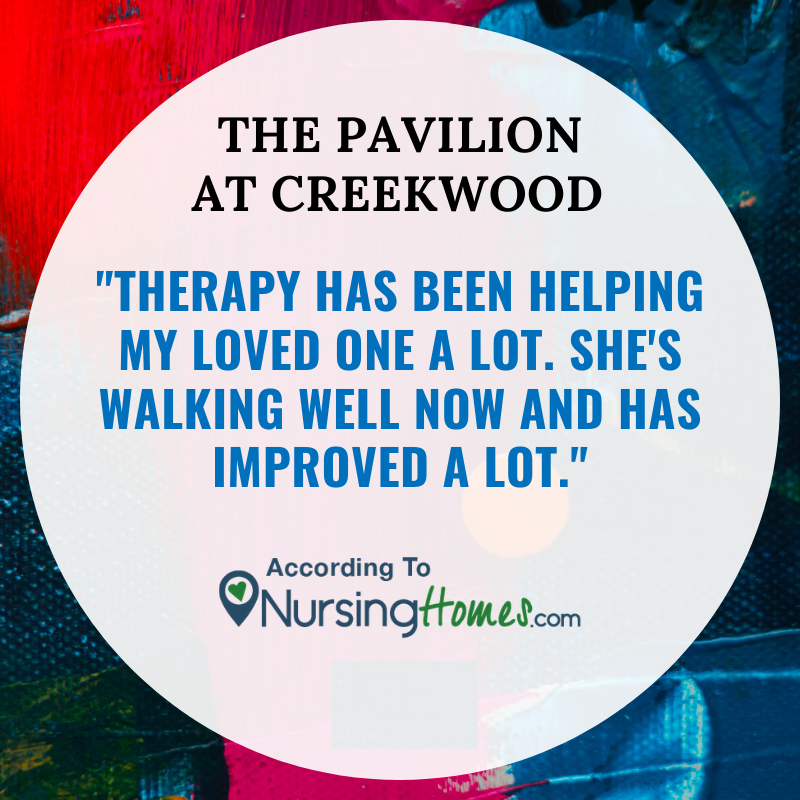 Tell us what you think!
If you or a family member have been, or are currently a resident at The Pavilion at Creekwood and would like to share an experience you have had with us, please send us your own testimonial.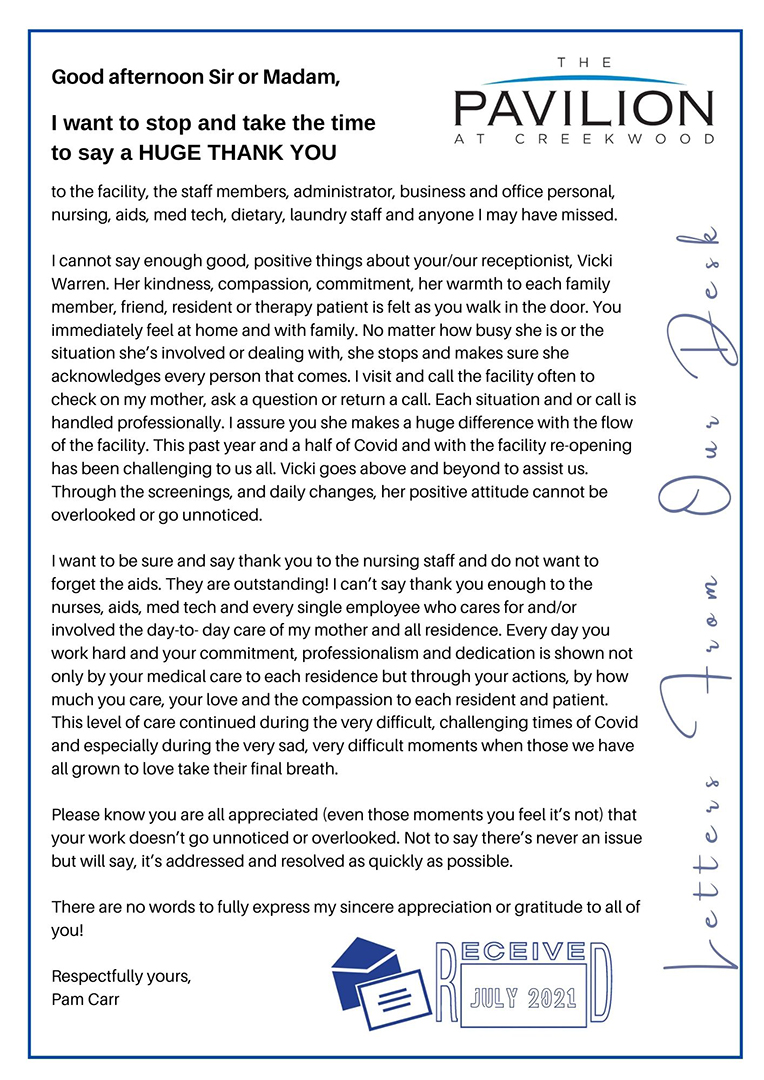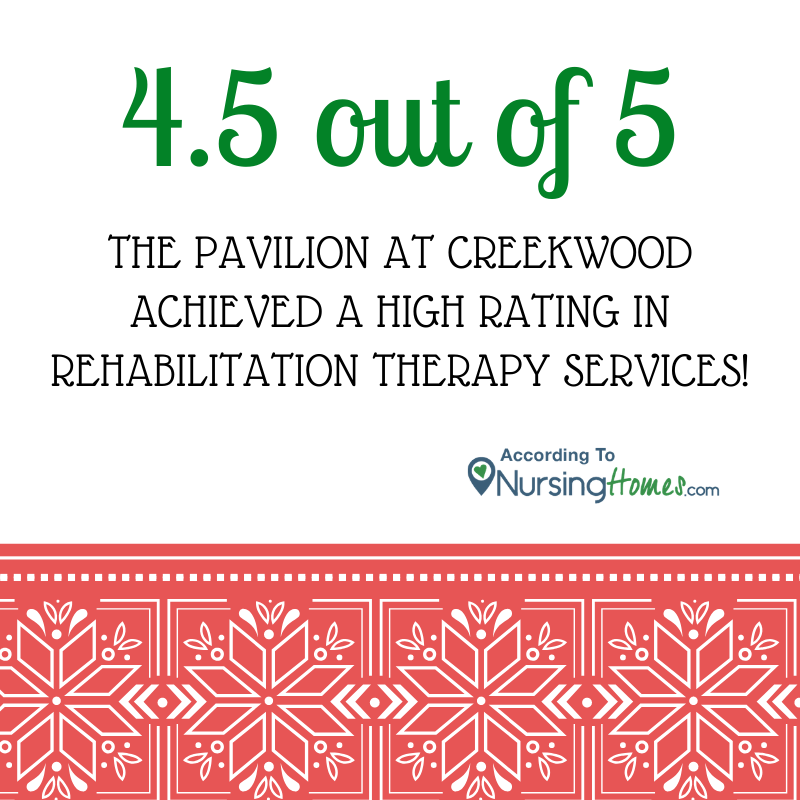 "THE PAVILION AT CREEKWOOD ACHIEVED A HIGH RATING IN REHABILITATION THERAPY SERVICES!"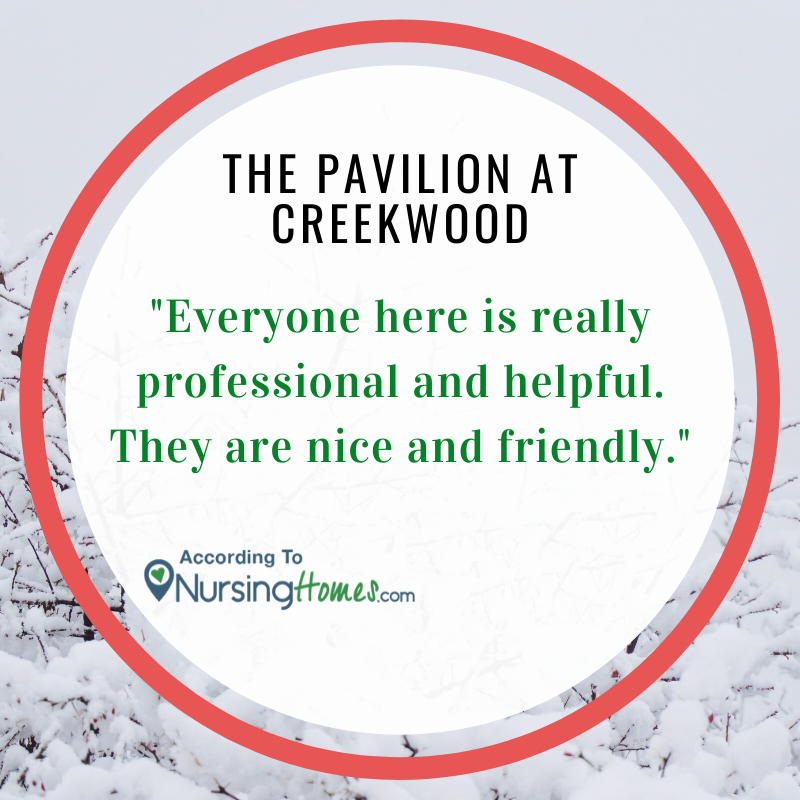 "Everyone here is really professional and helpful. They are nice and friendly."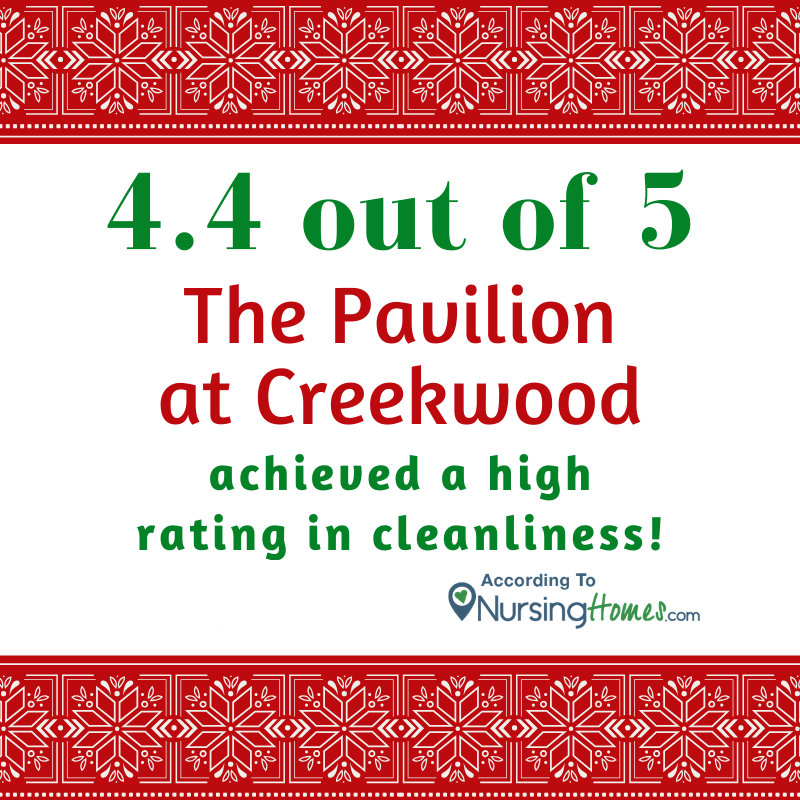 The Pavilion at Creekwood achieved a high rating in cleanliness!