Success Story – Sept – Mr. Nelson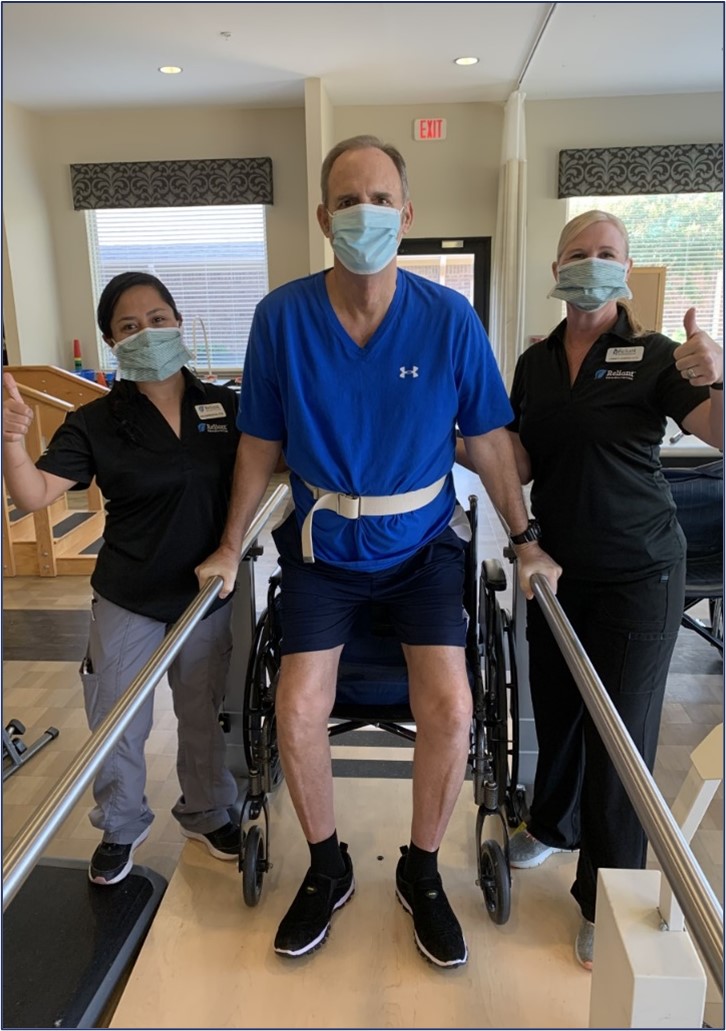 Mr. Robert Nelson arrived at The Pavilion at Creekwood after a hospitalization for a fall that resulted in a significant spinal surgery.
Prior to his arrival, Mr. Nelson lived at home with his spouse and was independent with all daily tasks and walking without an assistive device.  He also worked at the Texas Rangers stadium in guest services.
Mr. Nelson worked diligently with his therapists for two months and through his hard work and their support, he went from requiring a Hoyer lift to get out of bed and only tolerating 30 mins to supervision with a sliding board transfer and tolerating being out of bed for several hours. 
He is now able to complete his upper body dressing and grooming independently and with the use of adaptive equipment, he is now able to complete his lower body dressing. 
Great job, Mr. Nelson!