Success Story – Nov – Ms. Shin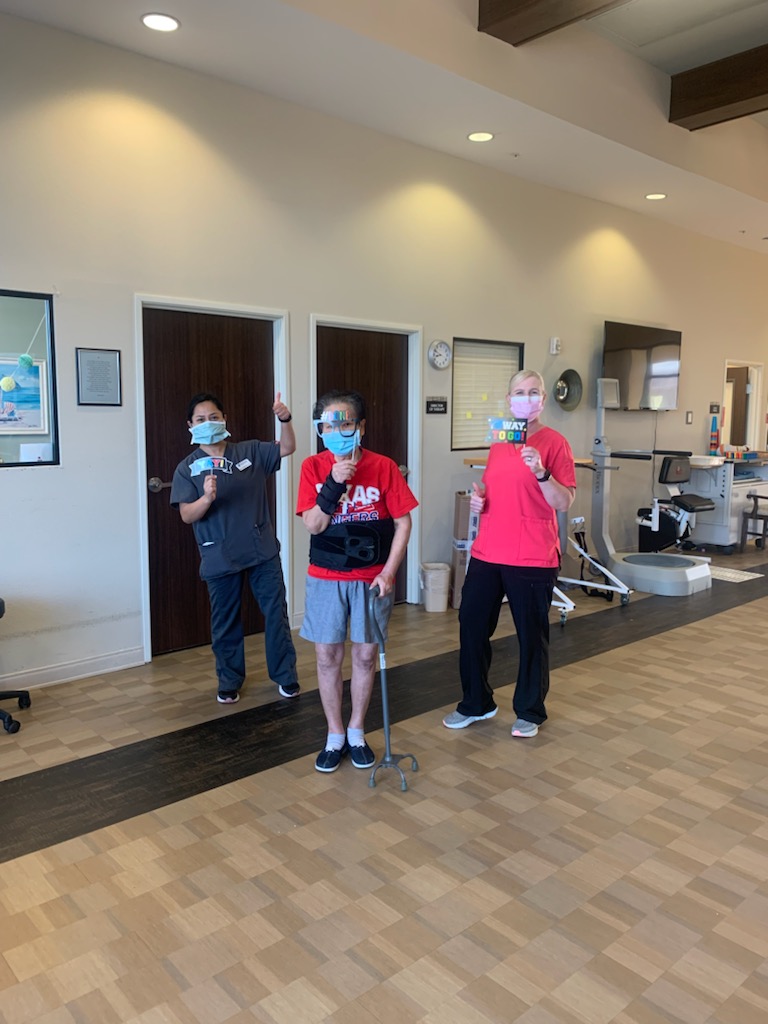 Ms. Shin came to The Pavilion at Creekwood after a hospitalization for a fall at home resulting in multiple fractures in her back, ribs, right forearm, and right hip which she underwent surgery for. At admission she was not allowed to bear weight to her right upper extremity.
Prior to admission, Ms. Shin lived at home with her spouse in a single-story home.  She was independent with all daily tasks and walking without any assisted devices. 
Ms. Shin worked diligently with her therapists during her stay. She went from requiring a significant amount of assistance with all self-care skills and mobility to walking with a quad cane and completing her self-care skills independently prior to returning home.   
Best of luck to you Ms. Shin!