"Best of luck to you Ms. Perdue!"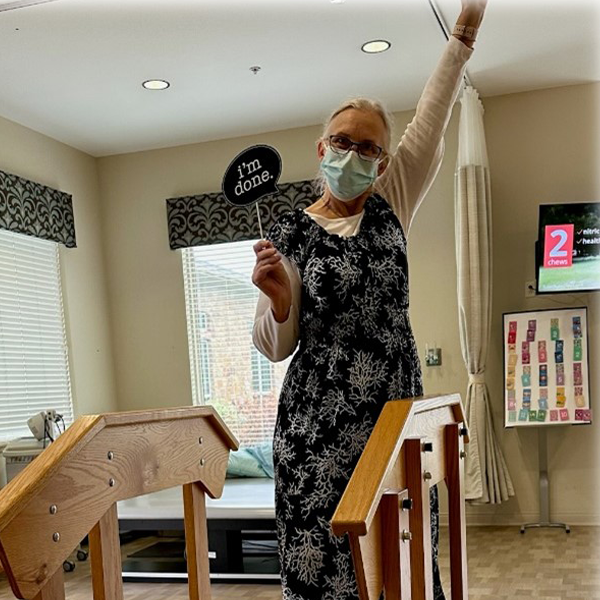 Ms. Perdue came to The Pavilion at Creekwood after a fall off an electrical bike resulted in a right lower extremity fracture with surgical repair.
Prior to admission, Ms. Perdue lived in a single-story home with her husband and was Independent with all daily tasks and walking.  Ms. Perdue shared that she was on an electric bike enjoying the outdoors when she fell off.
Upon her admission, she was required assistance with all mobility and self-care tasks.
Ms. Perdue worked diligently with her therapists during her stay.  By the time she was ready to return home, she was walking with a rolling walker and completing her self-care skills independently.
Ms. Perdue had such a positive outlook and sense of humor.  When speaking with Ms. Perdue about her rehab stay and discharging she stated, "That she has an electric bike for sale if anyone is interested."